What does the abbreviation ACB mean in the world of cycling?
ACB the acronym refers to Angular Contact Bearings which are often used in Headsets as they can deal with multi-directional loads very well.
In standard radial bearings only 3 or 4 balls simultaneously adhere during loading. In ACB angular contact bearings, all the balls are involved and the load is carried over a larger area, reducing friction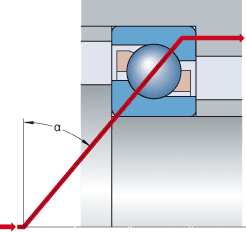 Bearings can often be identified by their markings, if measured accurately replacements can often be found easily.